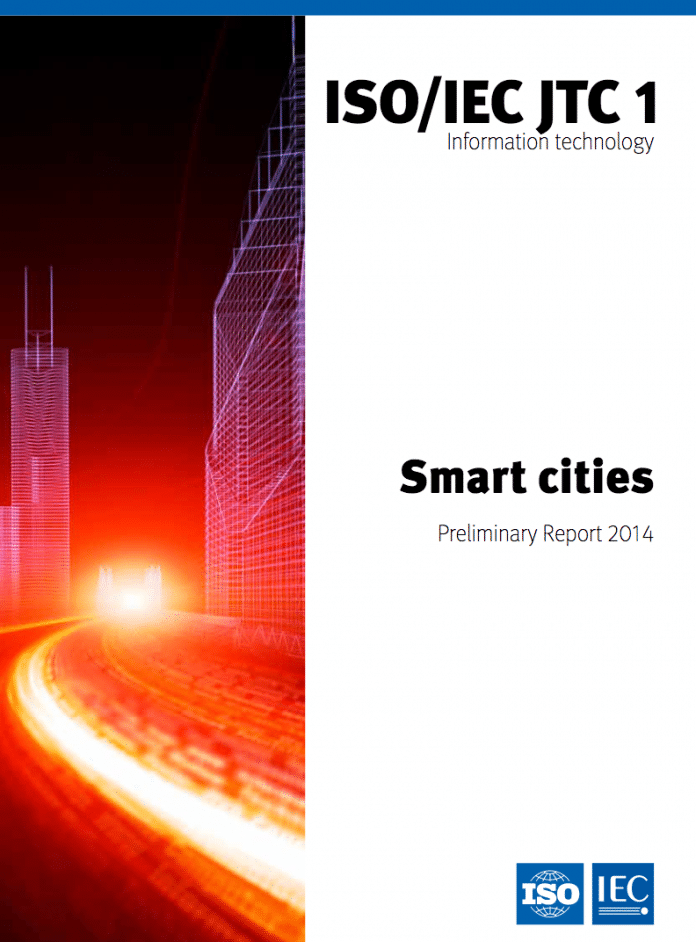 International Organization for Standardization (ISO) published a Preliminary Report on Smart Cities.
ISO JTC 1 recognizes the importance of Smart Cities as a trend that will shape many standards in the ICT sector, and notes a growing interest in this area among a number of standards setting organizations. This document provides an overall review on the specified topics of Smart Cities exploring standardization opportunities for JTC 1.
This report aims to:
— provide a description of key concepts related to Smart Cities, establish the definition of Smart Cities based on the key concepts, and describe relevant terminology;
— study and document the technological, market and societal requirements for the ICT standardization aspects of Smart Cities;
— study and document current technologies that are being deployed to enable Smart Cities;
— assess the current state of standardization activities relevant to Smart Cities within JTC 1, in other relevant ISO and IEC TCs, in other SDOs and in consortia; and,
— identify and propose how JTC 1 should address the ICT standardization needs of Smart Cities.
https://www.iso.org/files/live/sites/isoorg/files/developing_standards/docs/en/smart_cities_report-jtc1.pdf [PDF]
For over 30 years, Marin Ivezic has been protecting people, critical infrastructure, enterprises, and the environment against cyber-caused physical damage. He brings together cybersecurity, cyber-physical systems security, operational resilience, and safety approaches to comprehensively address such cyber-kinetic risk.
Marin leads Industrial and IoT Security and 5G Security at PwC. Previously he held multiple interim CISO and technology leadership roles in Global 2000 companies. He advised over a dozen countries on national-level cybersecurity strategies.